Hopefully this will be the difinitive thread on tyres for daily driven WRX's.... so here's some simple rules to try and keep in mind.
The tyres are for daily driven WRX's. No track tyres
Try and include the $$$'s and size's you have been quoted and where.
Pic's and your thoughts/comments on the tyre would be great
And here's a good tyre calculator. (thanx grantdlr)
http://www.miata.net/garage/tirecalc.html
So far here's the prices on tyres... (stock Tyres for GD rims - 215/45R17, GC8 16's will be a little cheaper.) These are the prices as quoted without visiting club supporters and without using a club members discount.
Sumo FIRENZA ST-08
$176 a corner
Yokie C-drive AC01
(no $$$ yet, and i've had yokies before and i loved em)
Maxxis MAZ1 Victra's
$190 a corner
SPORT MAXX
$326 a corner
Ventus Sport K104
Nexen n3000
$150 a corner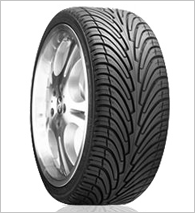 Hankook XQ optimo
$200 a corner
KUMHO ECSTA's KU31
$165 a corner