Well after a few years of ownership, I decided its time to fix up a few issues with my car.
Firstly where it all began. Stock as a rock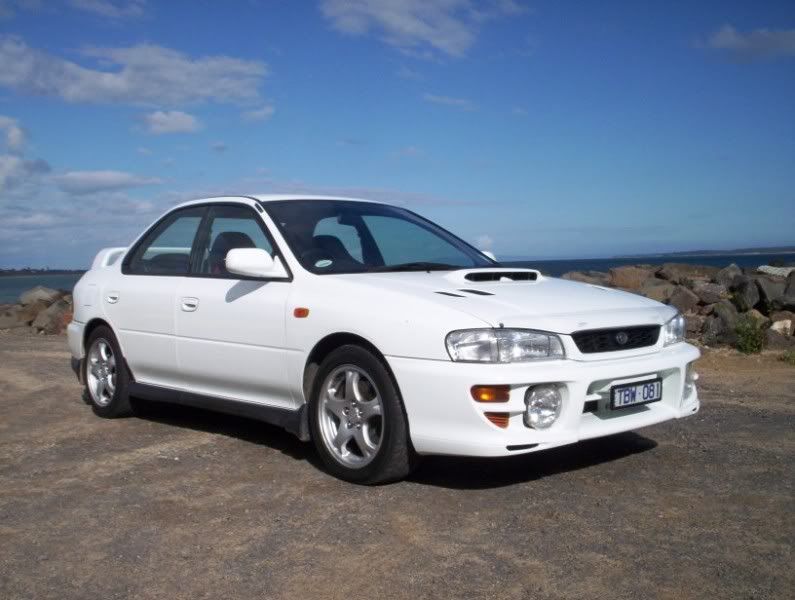 Exhaust change (its had 7 different systems on it)
Nick named the child swallower.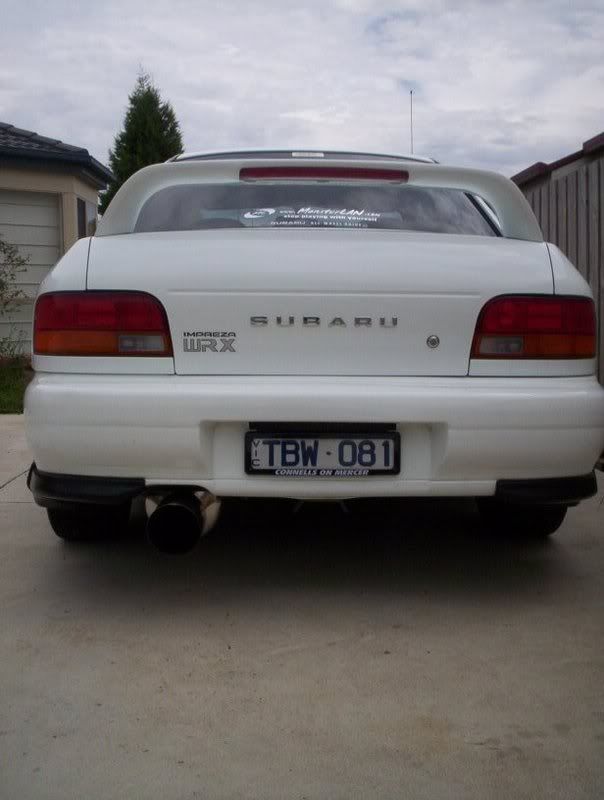 De-badge the boot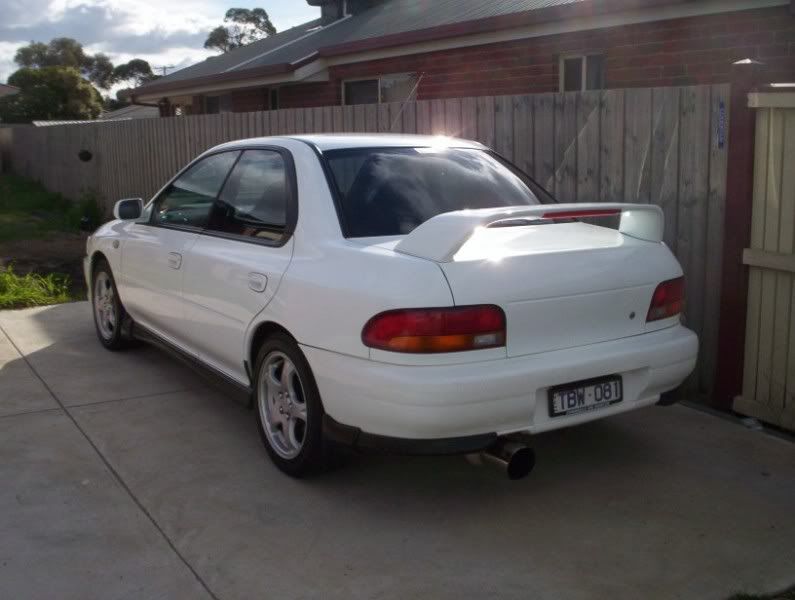 Fist change was to get the windows tinted. Ive never had a car without them so this had to be done quick smart.
It also got a set of STI fog light covers about the same time, these are a on and off again thing depending on how I feel.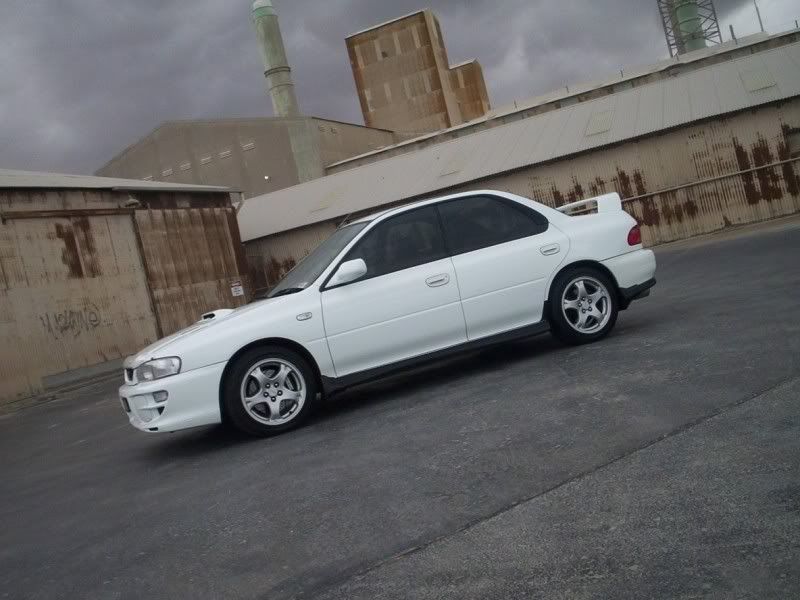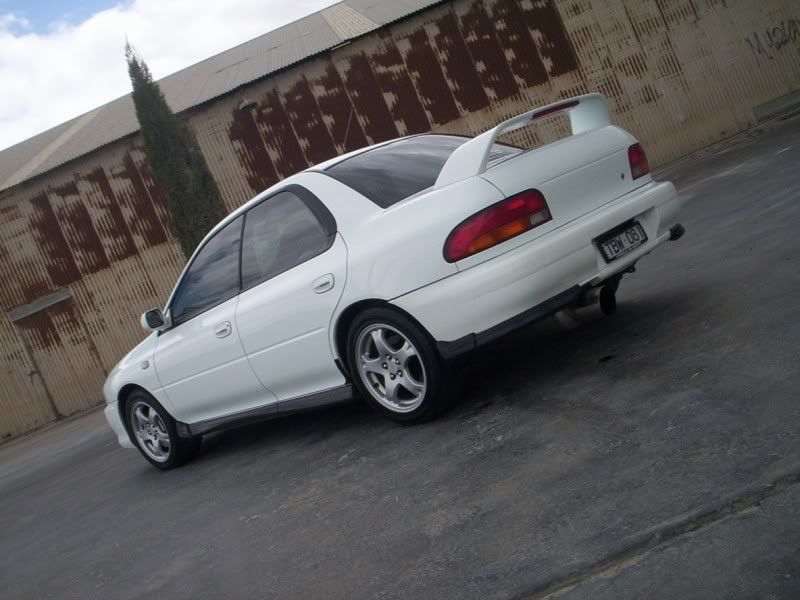 added a set of painted side skirts were added, along with a ride height adjustment (no 1), and STI tail lights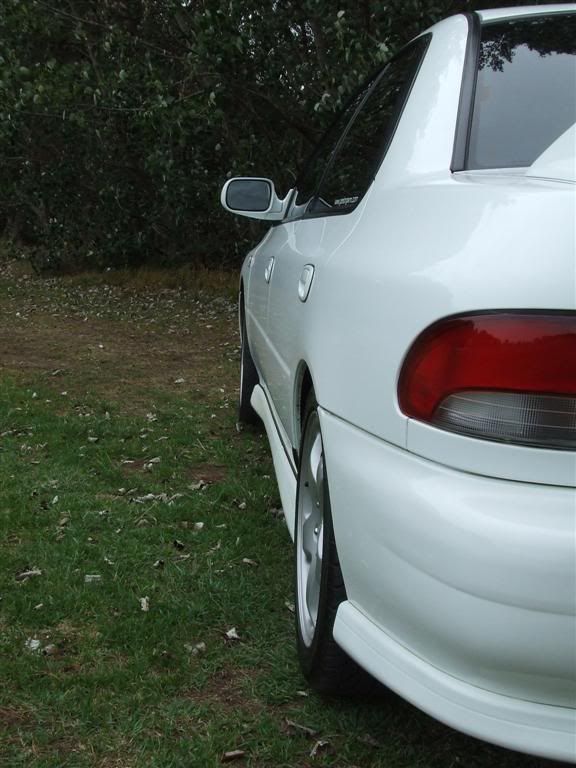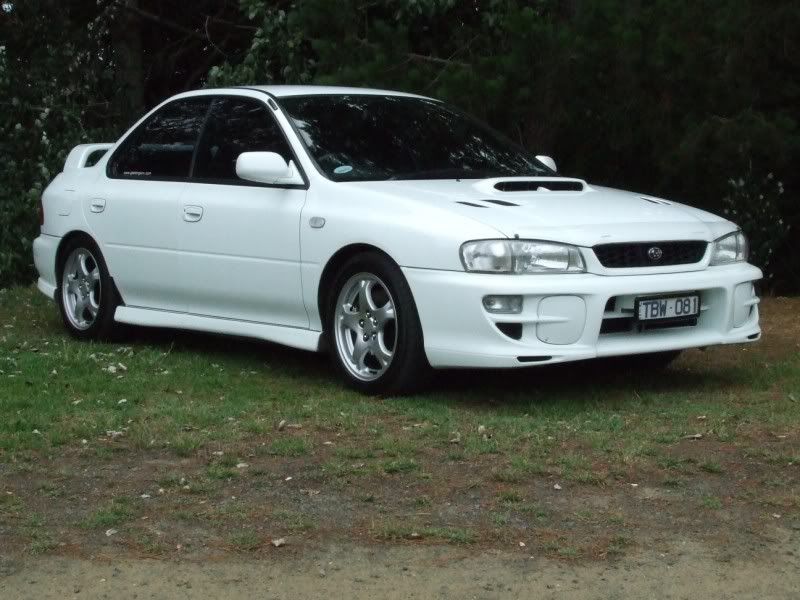 A wheel change and the V6 front lip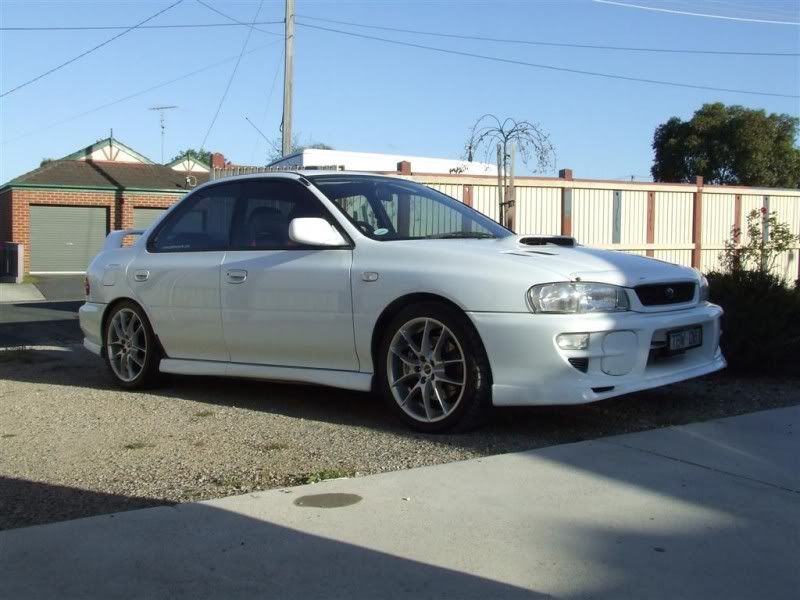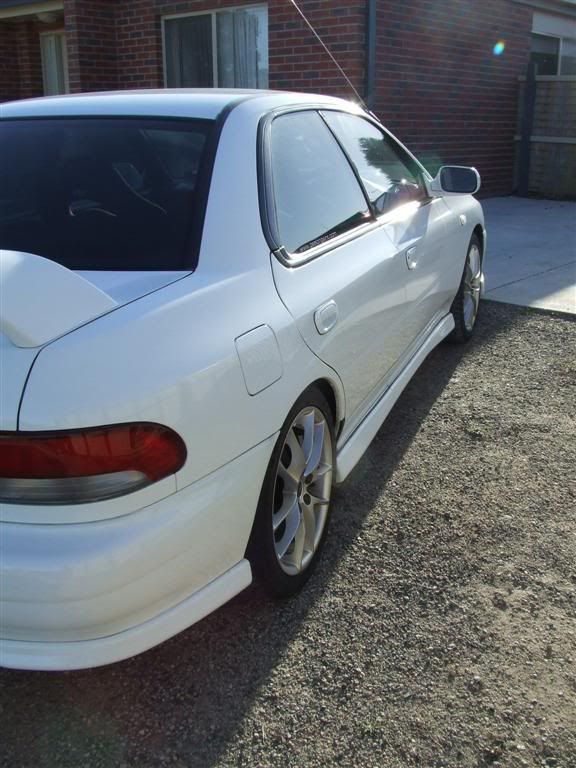 Another wheel change and custom plates. (and another exhaust on the car)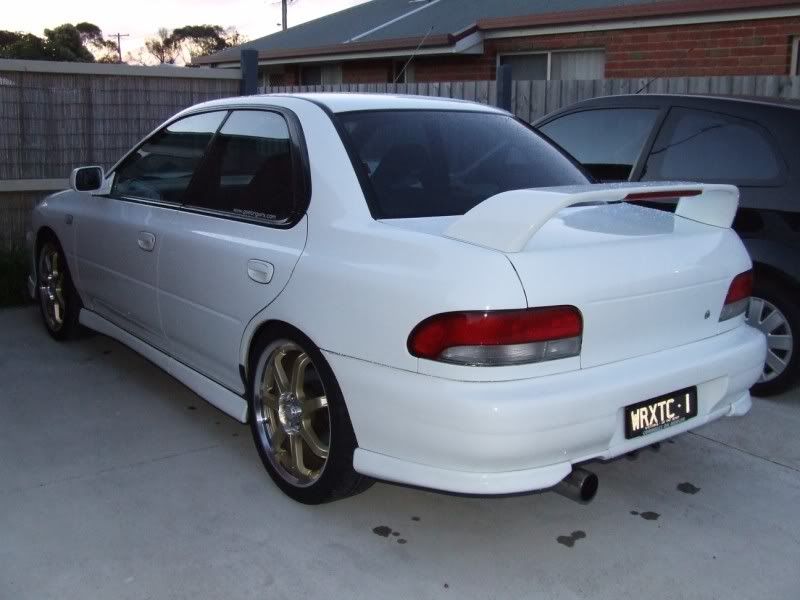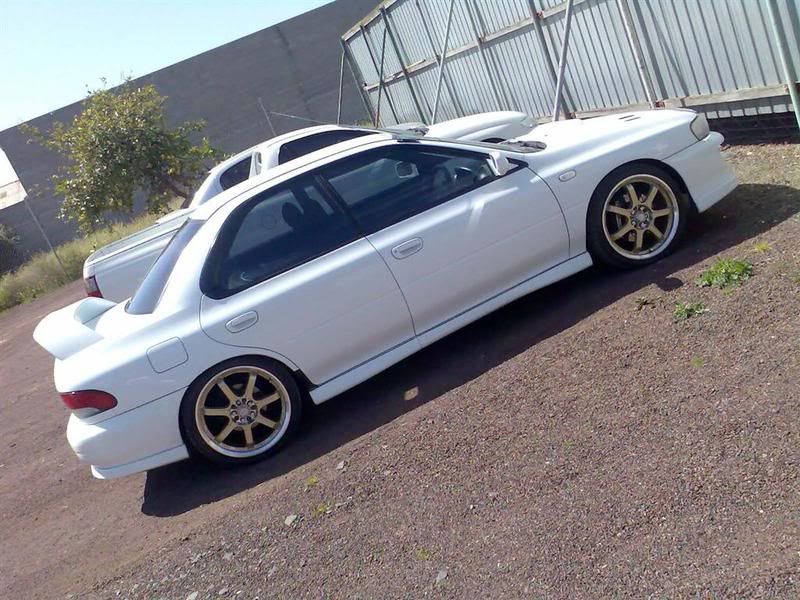 And that's where it stayed for almost 12 months. Then I had that nice feeling you get when you find this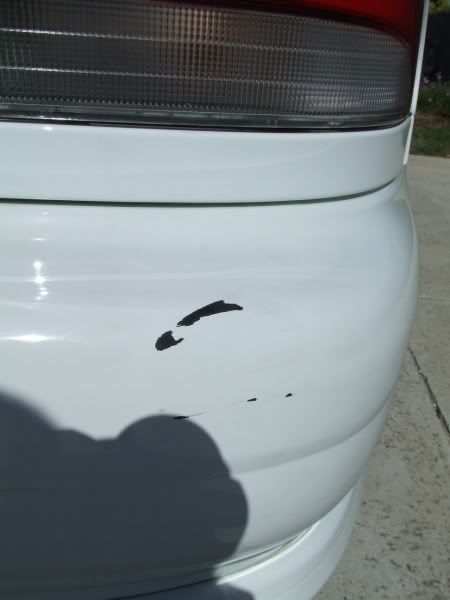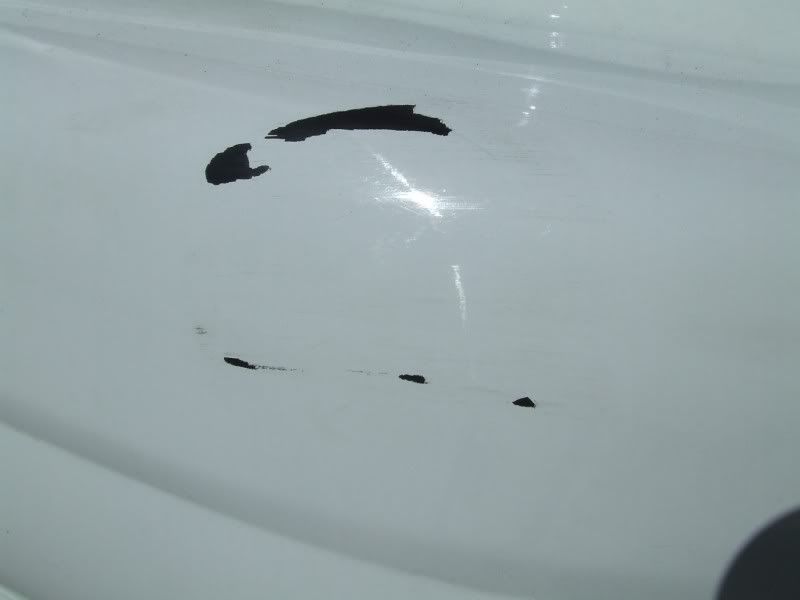 I guess some drivers just have no skill.
So I decided it was time.
Getting the father in law to help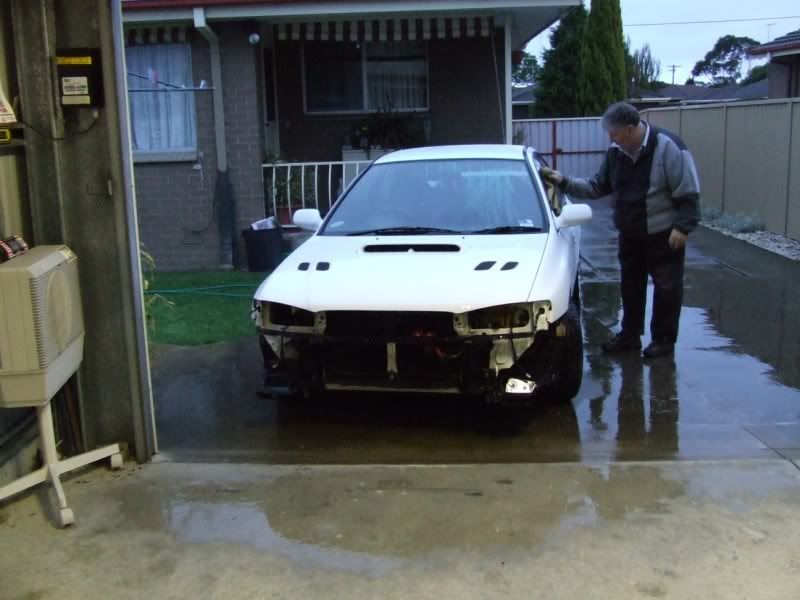 Yes I have air horns.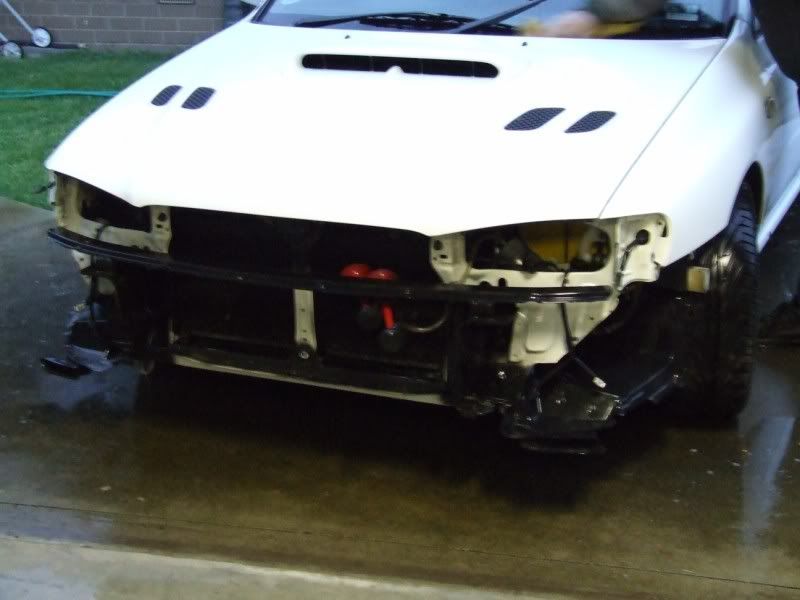 And the Remus is here to stay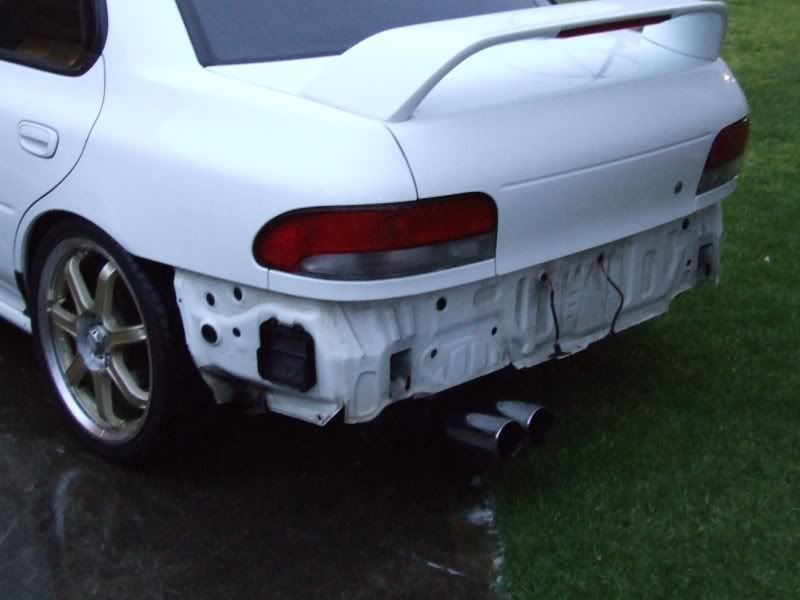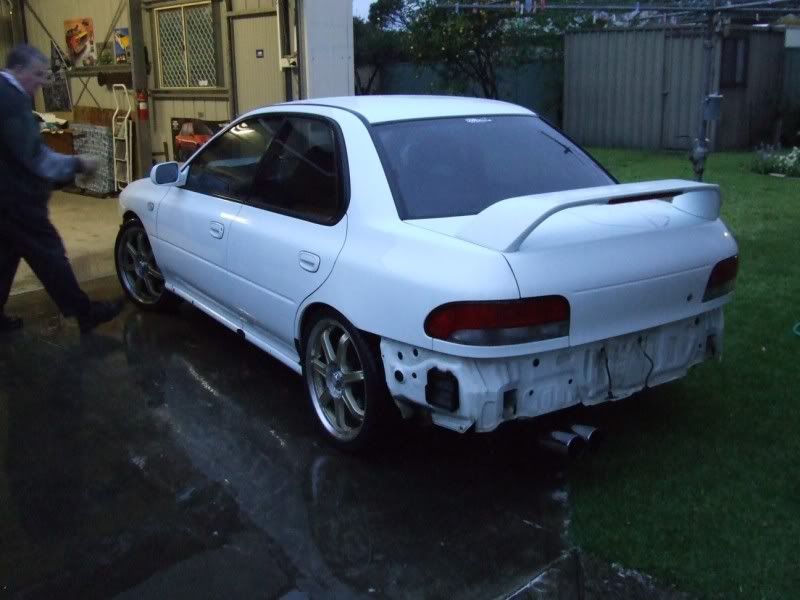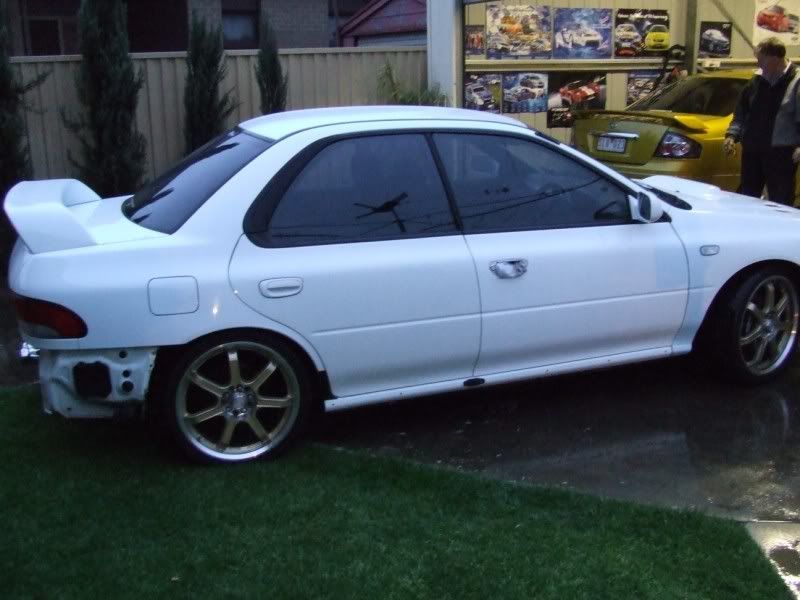 And yes I hate those tail light he has on his car
And that's where its sitting right now as of last night. I'm picking up all the bits I've had painted today, and will begin to re-assemble the thing and give it a good detail.
After that there are a few changes that I'll make but more on that when I get around to it.
I'll update this thread fairly soon with some completed pics