Installed and bleeding it up. For unknown reasons I had a bit of trouble getting the air lock away from the thermostat so the water would circulate properly.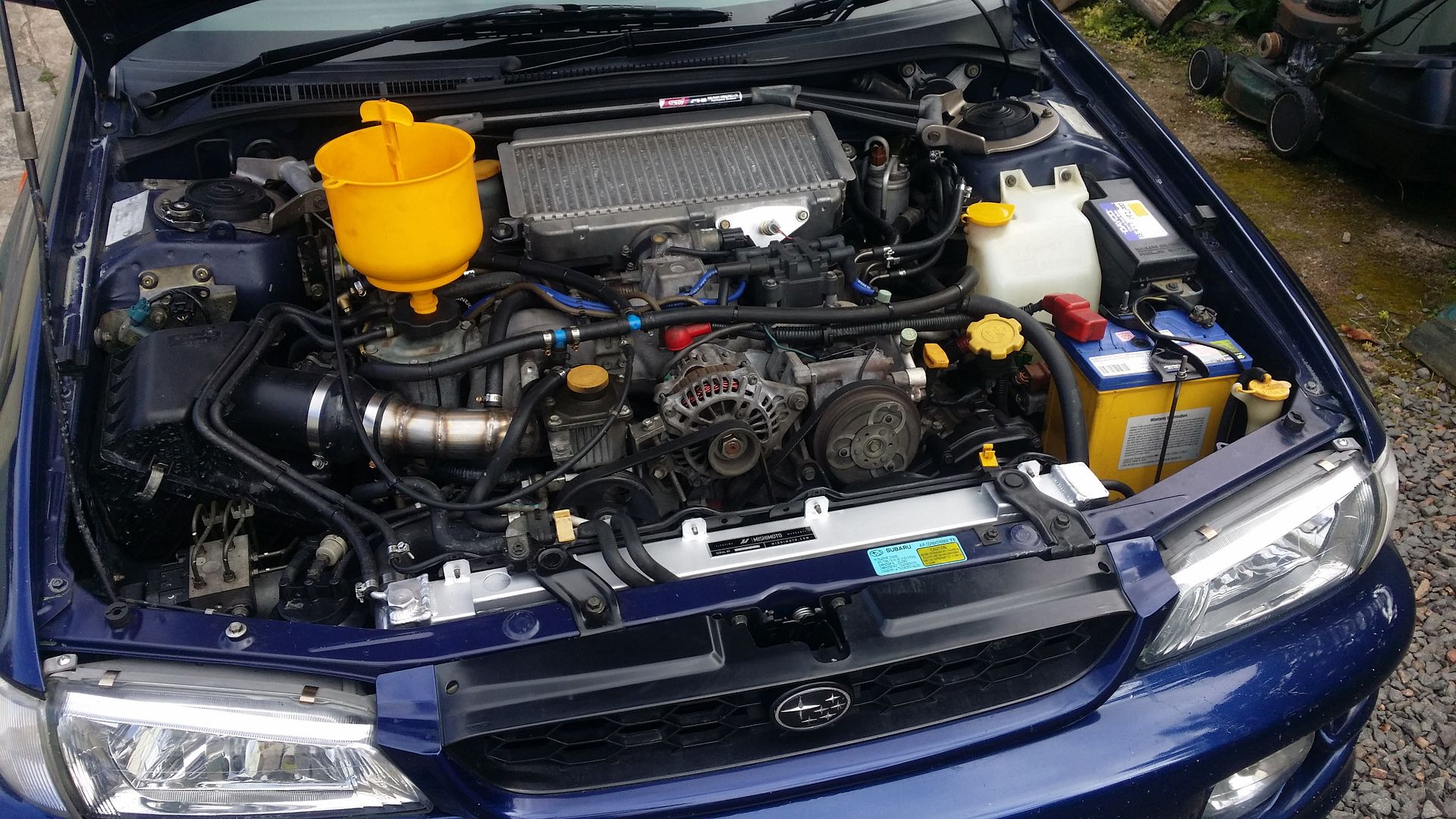 Here is how I get around the problem.
With the heater turned on I fill up the system with premixed distilled water and coolant and run it, topping the water up in my funnel as needed.
I watched the temp gauge on the dash for the temp to move. Top hose is hot and the bottom hose is still cold indicating the water is not flowing.
I then cycle the revs up and down to try to get the air moving..... this didn't work so I shut off the engine and let it sit. Pumping the bottom hose near the thermostat with my hand.. the water eventually begins to warm in the bottom hose.
Turn the engine back on and keep my hand on the bottom radiator hose till I feel the hot water come through and the thermostat is open.... run it till the fans come on ... go for a quick drive. And then recheck the water level once it has cooled down.