hi guys ive recently done this mod on my MY00 GC8
you need to purcase a set of projector lens hid in H4
http://www.ebay.com.au/itm/2x-H4-8000K- ... 2a12f08a5e
remove your headlights. its pretty easy and im sure you can find out how to do it.
now youll need a cardboard box, a knife, a flathead screw driver, a hair dryer and gloves.
put a hole in the cardboard box big enough to stick the end of the hair dryer in.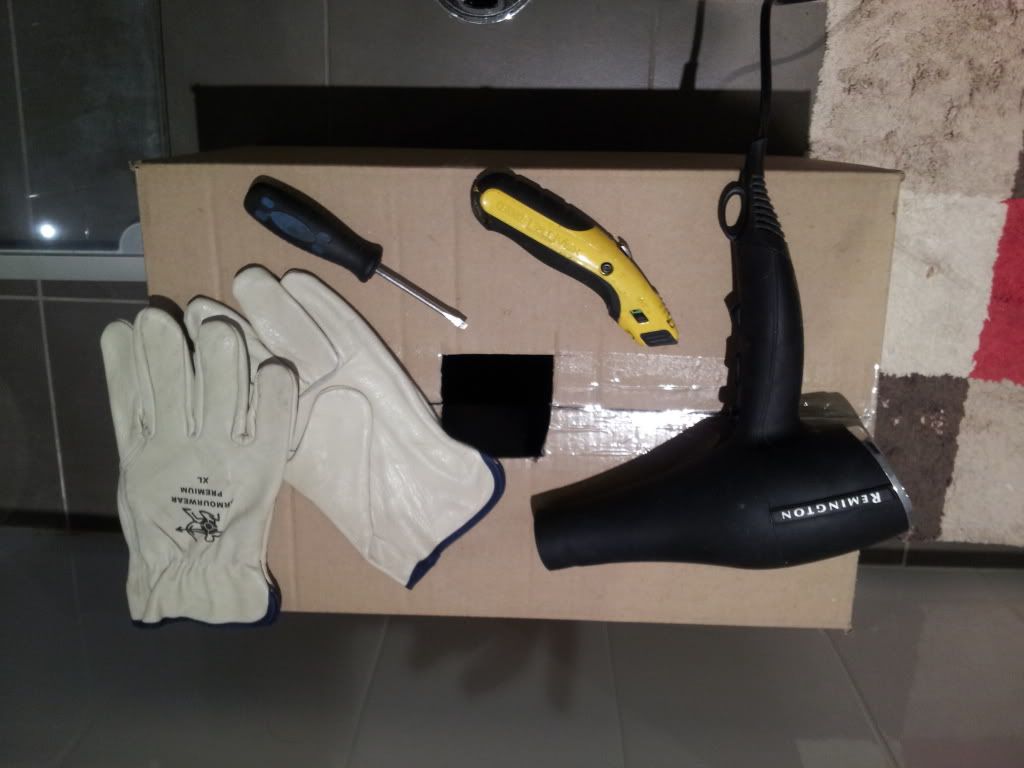 by placing 1 headlight in the box and sticking the hair dryer in the hole, your creating an oven to heat the headlight so the seal around the glass will become soft enough for you to pry it open. there are a few websites that explain this better. you can even heat the oven to 180 degrees and stick the headlight in there for 5 mins.
as you use the flat head screw driver to pry it open (while wearing the gloves), the sealent will start to give and open up. as your doing this grab the knife and cut the sealent as it will be stringy and you dont want to get it on the reflector or lens.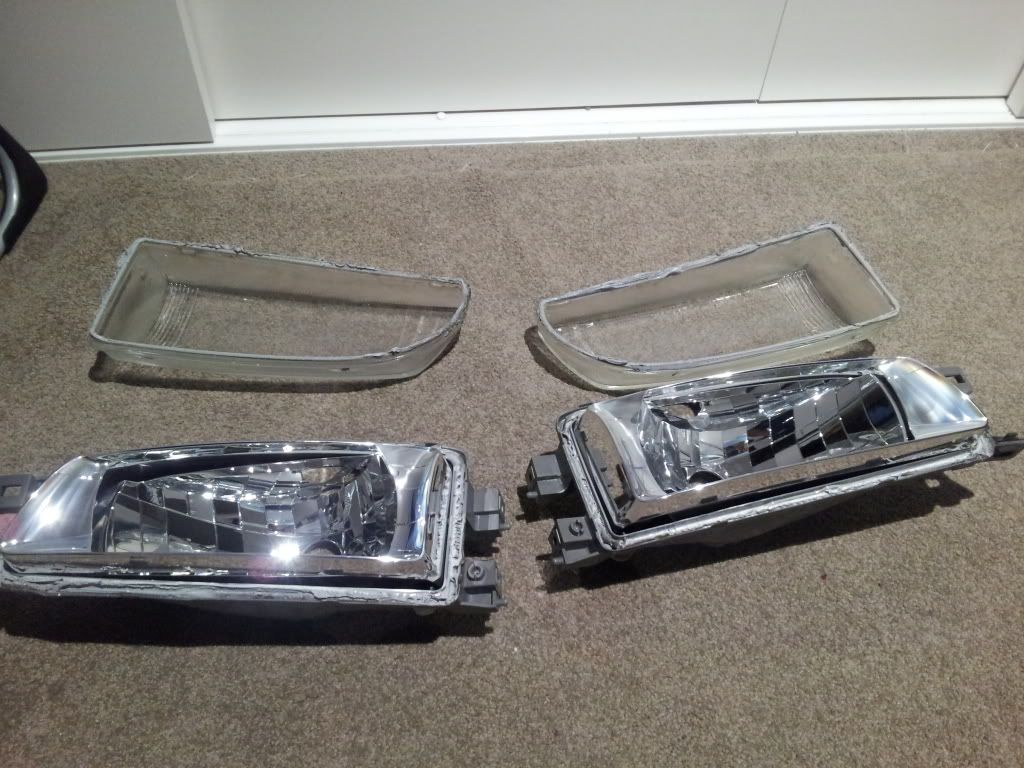 now unpack you your projector and you will notice some lock rings pull them off but remember in which order they come out as you will be putting them back the same way they came out.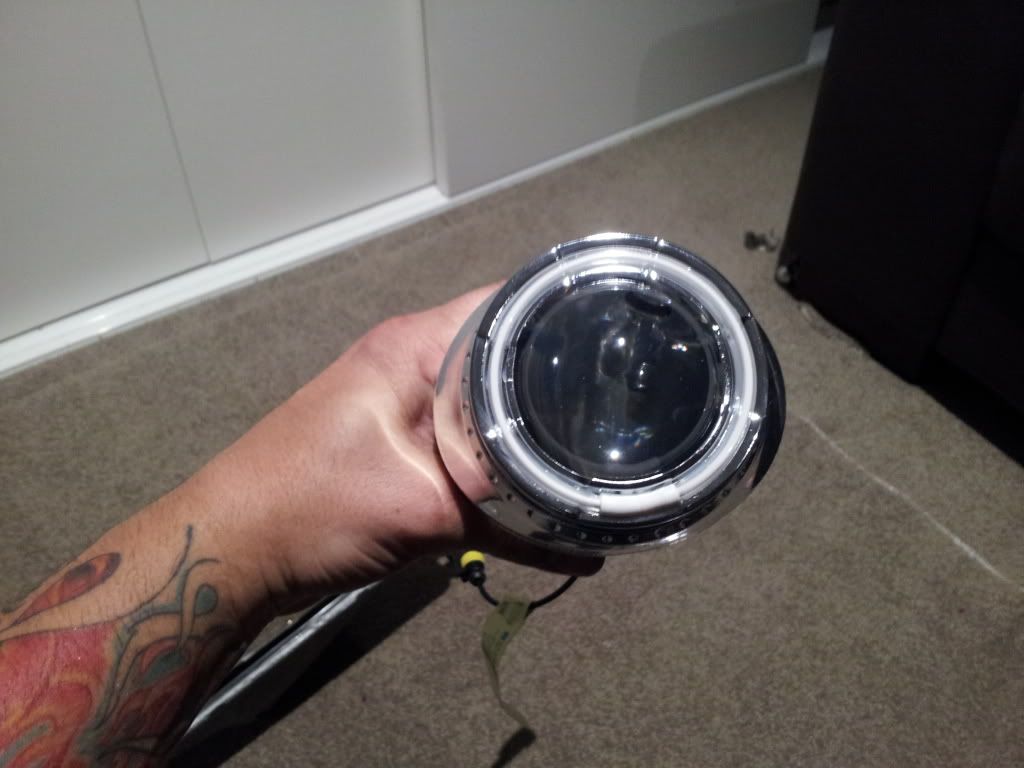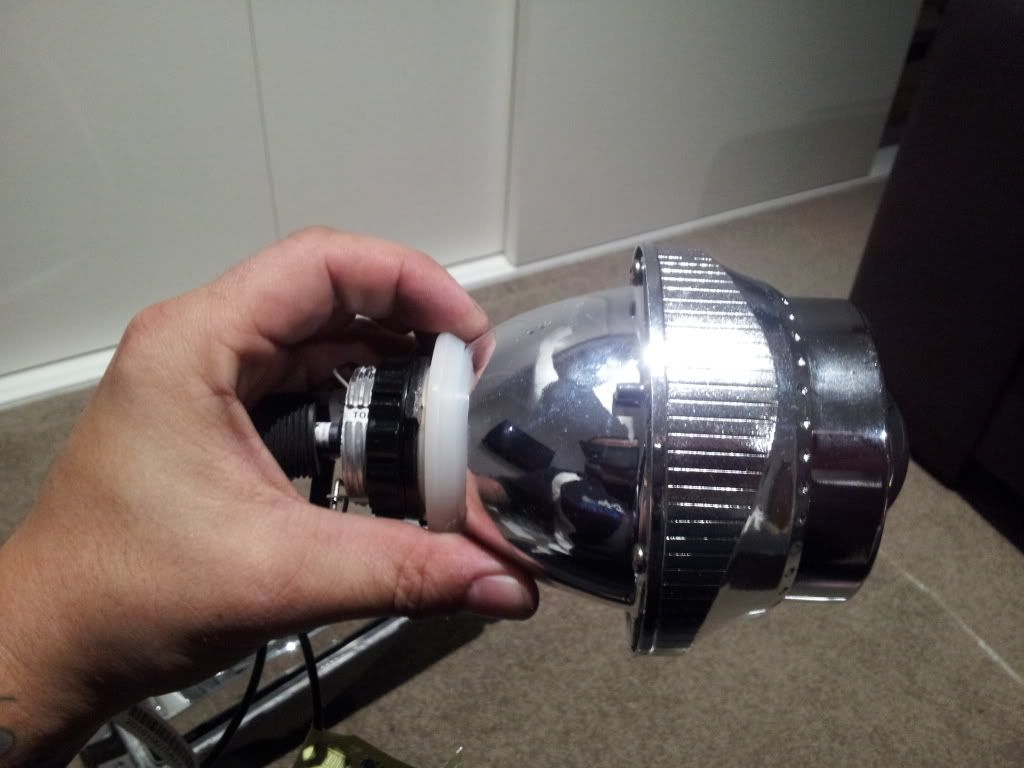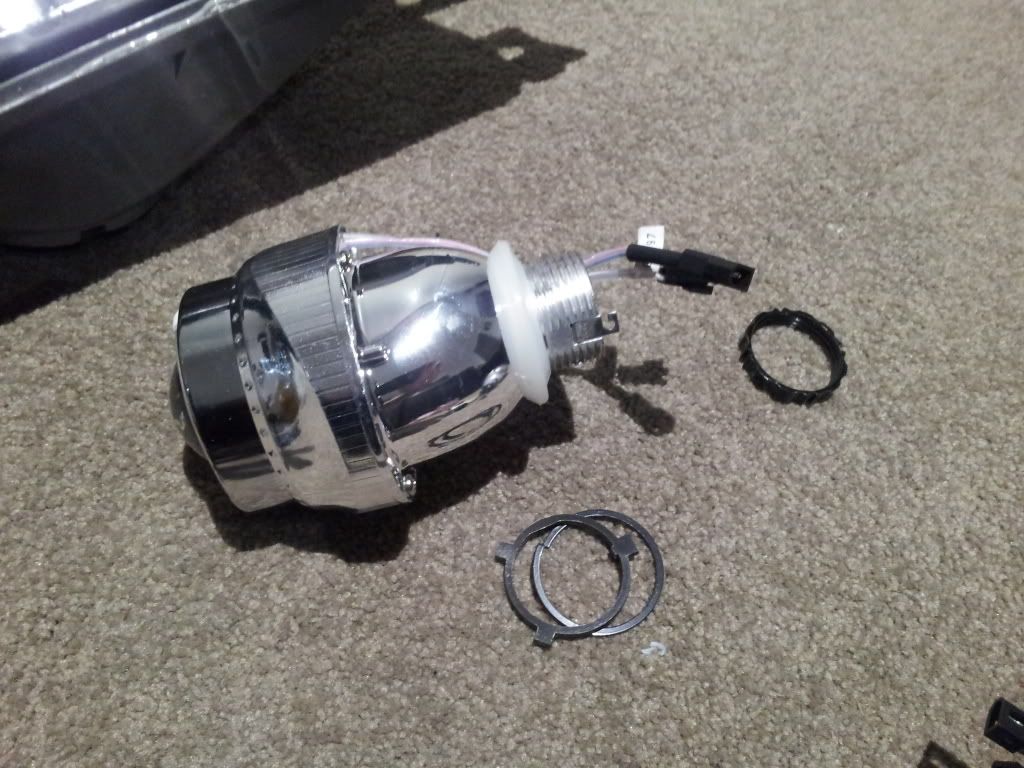 the lens will fit straight in from the front keeping in mind to note which side is up. there is a sticker on the lens telling you this. once its in you can then put all the lock rings back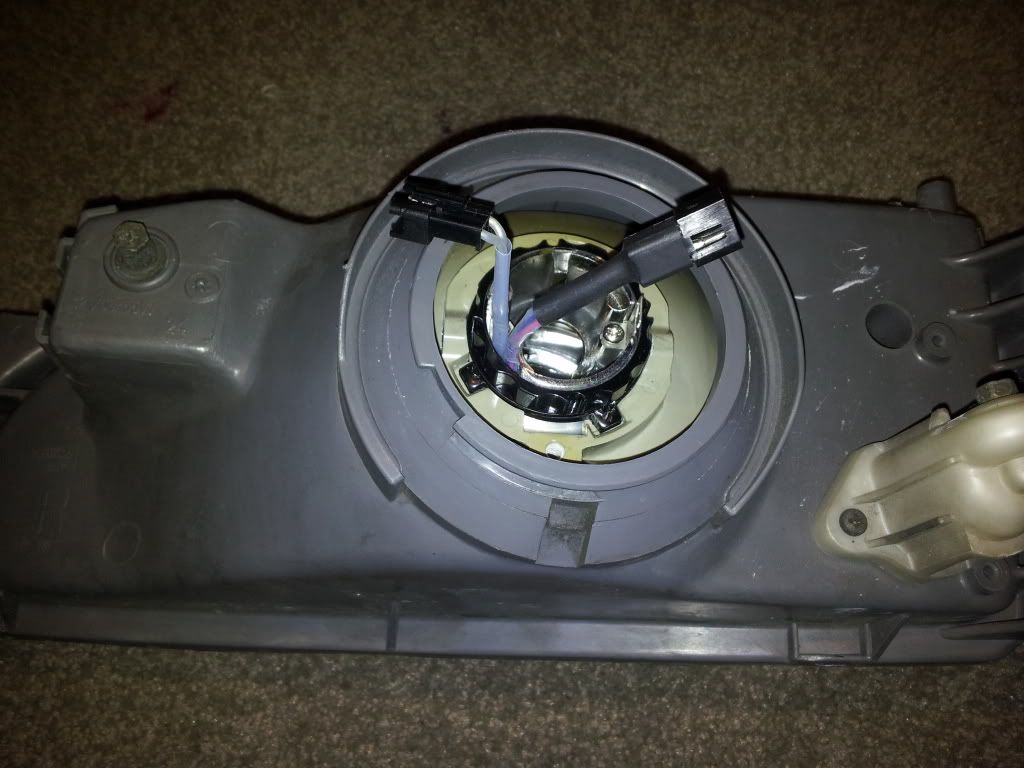 flip it around and your headlight should look like this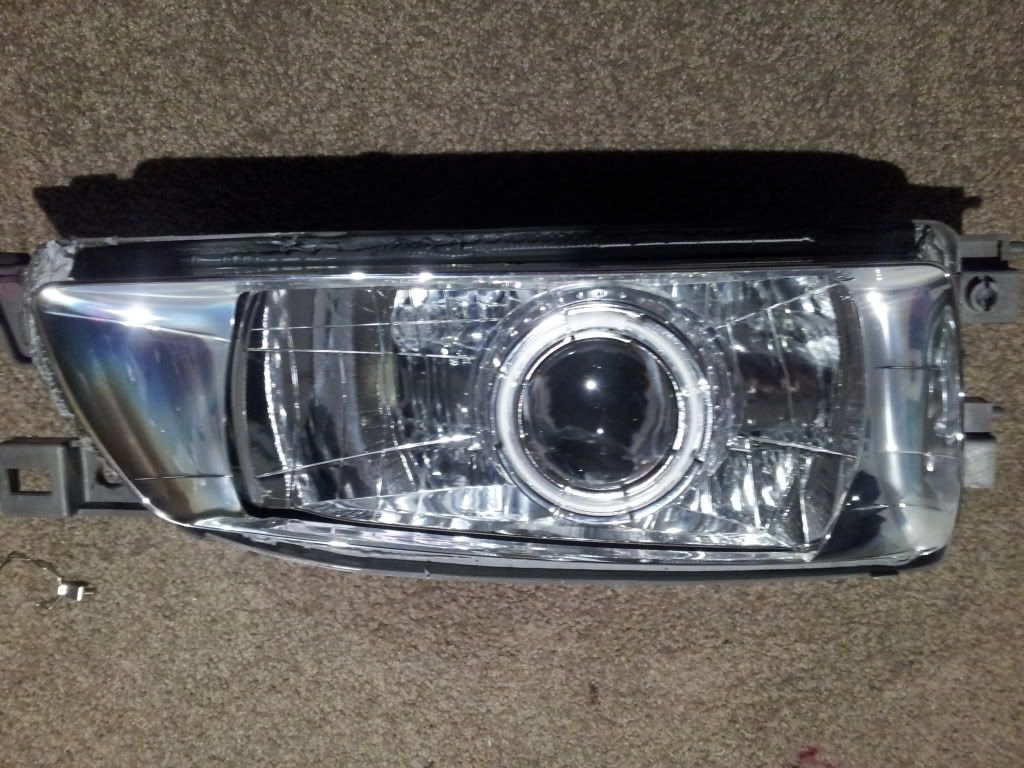 no you can grab the glass and with the knife clean any old sealent that is left on it. just as best you can
the kit comes with new sealent so just go around the headlight with it and place the glass back on to it. dont forget to put back the little clips that hold the glass on the light assembly. youll know what i mean if you do this mod
and your light should look like this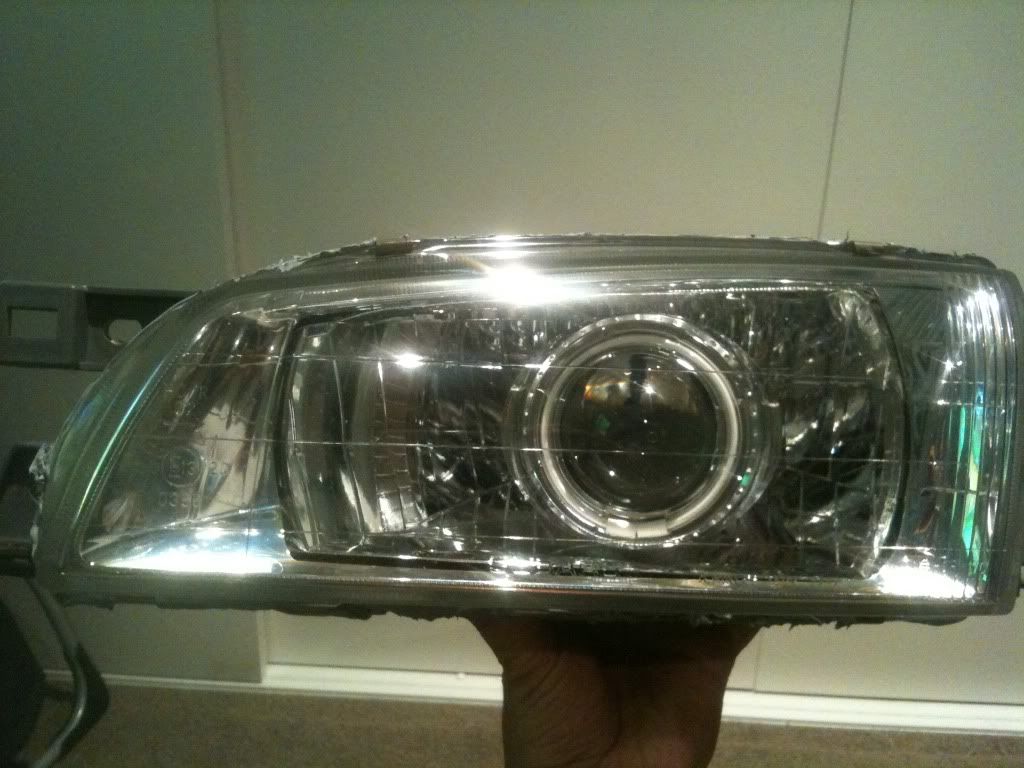 this is the finished product on the car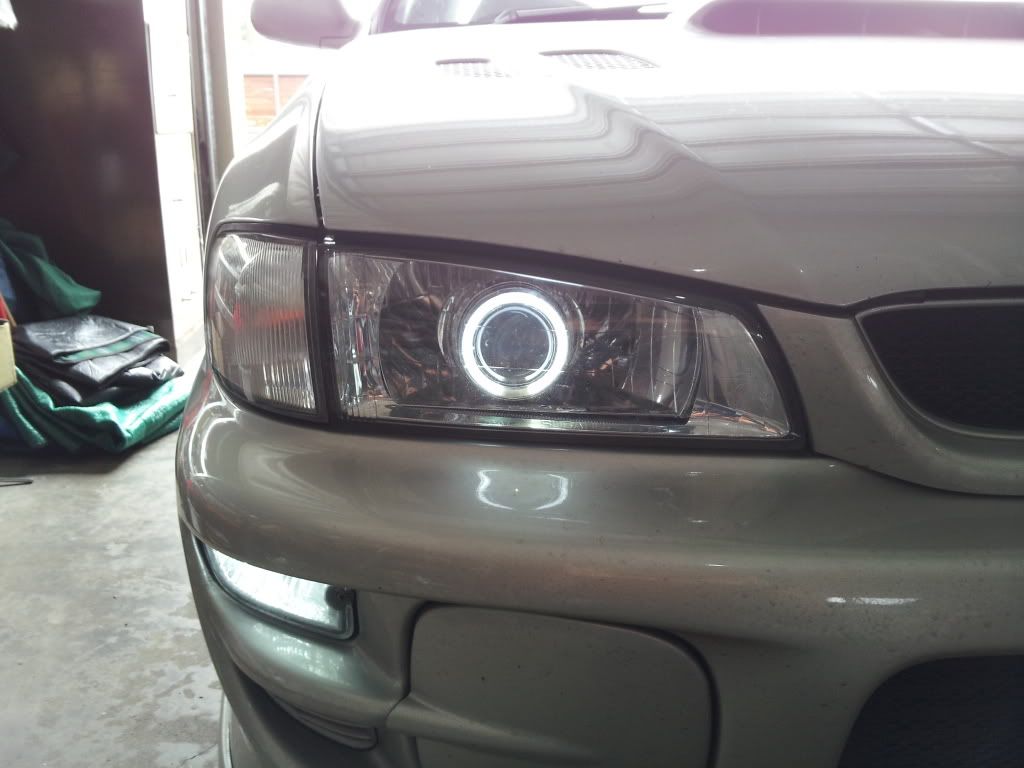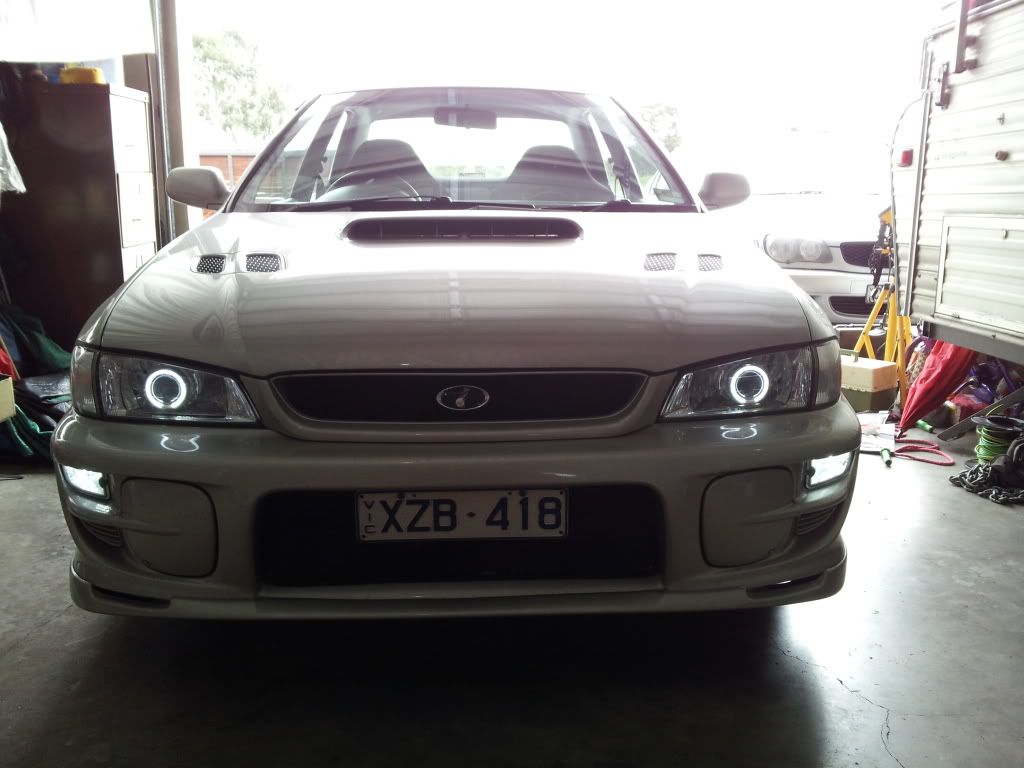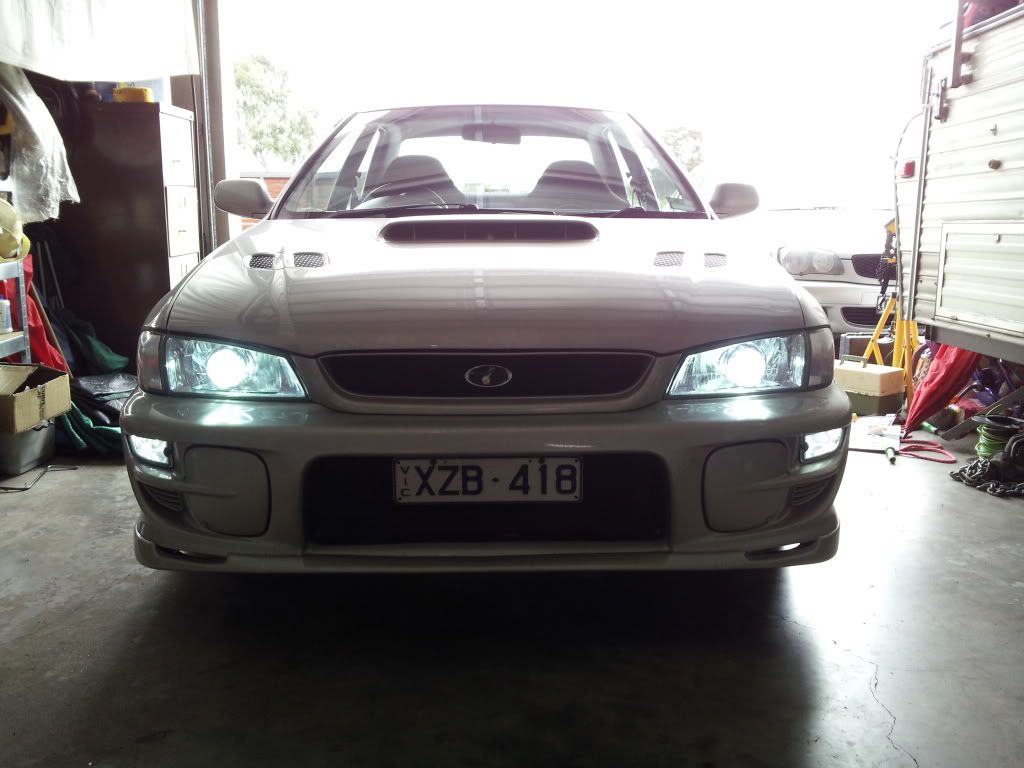 hope you like it.