so here is a diy on how to properly change the bulbs in your dash to leds. the concept is good for GC8 and GDA not sure about the rest.
first off you need to remove your dash and take out the gauges. you can goole how to do it.
here is what the cluster looks like when all is removed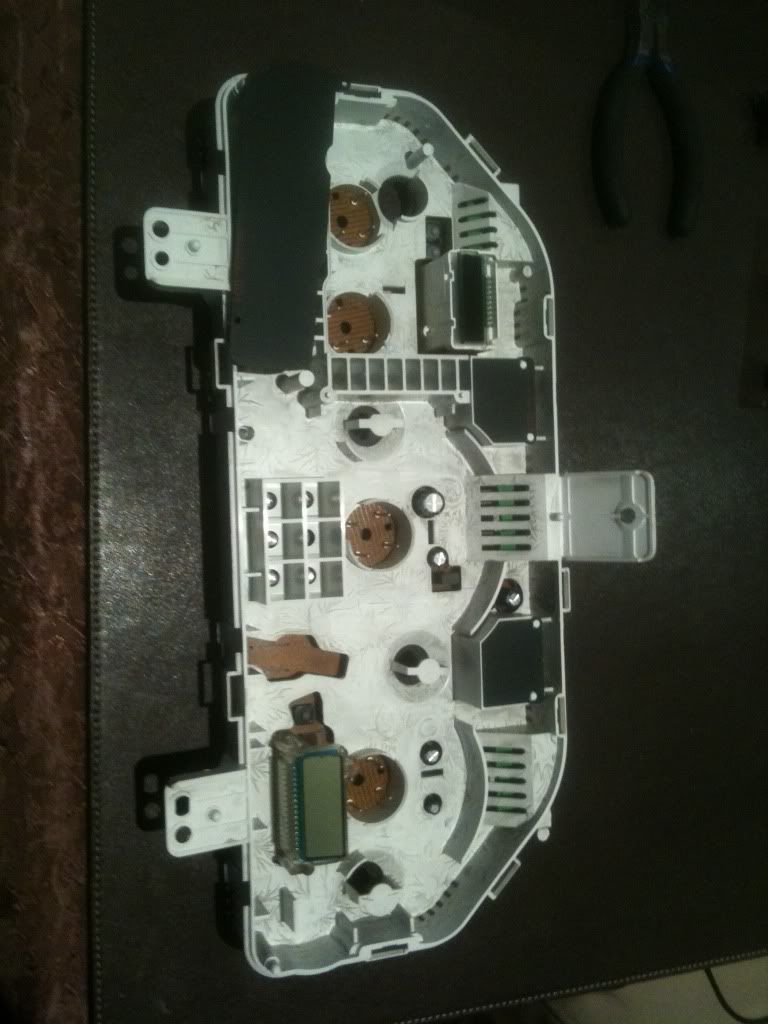 once the gauges have been removed you will need to get some non acetone nail polish remover and get rid of the green ink from behind the dials with a cotton bud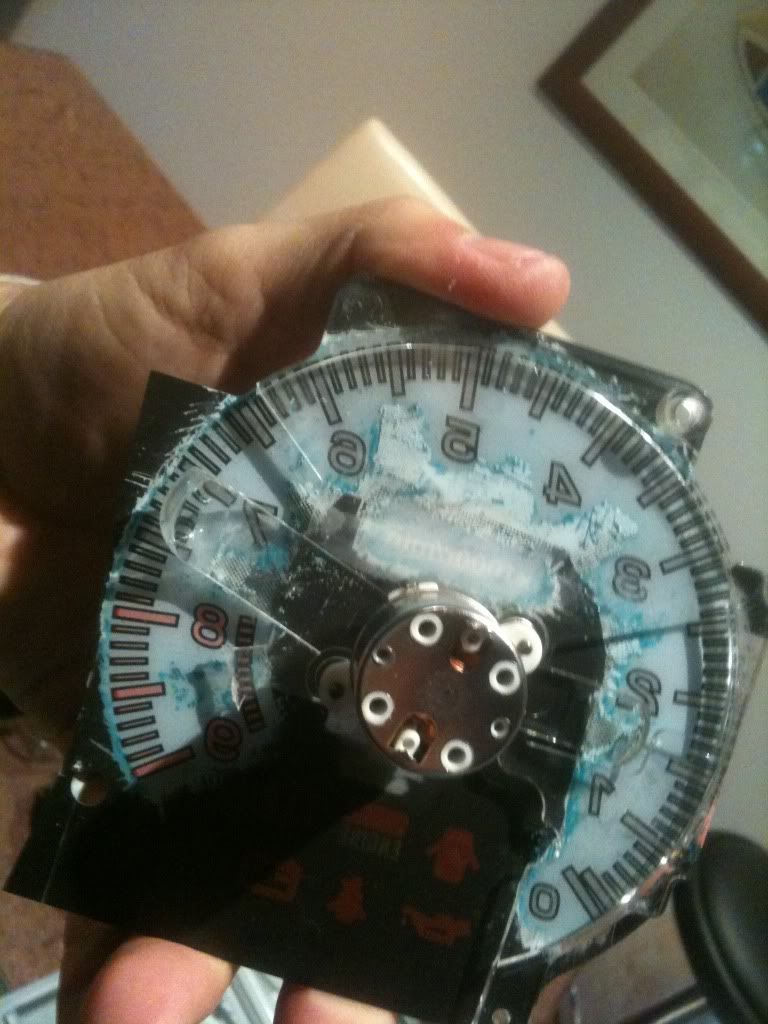 now you need to buy some leds. 3.2v 20ma 3mm white flat tops as they have the widest angle. if you check your battery voltage while your car is running you can work out which resistors to buy. (pm me and i can work it out if you want). now start soldering. 3-4 leds per circuit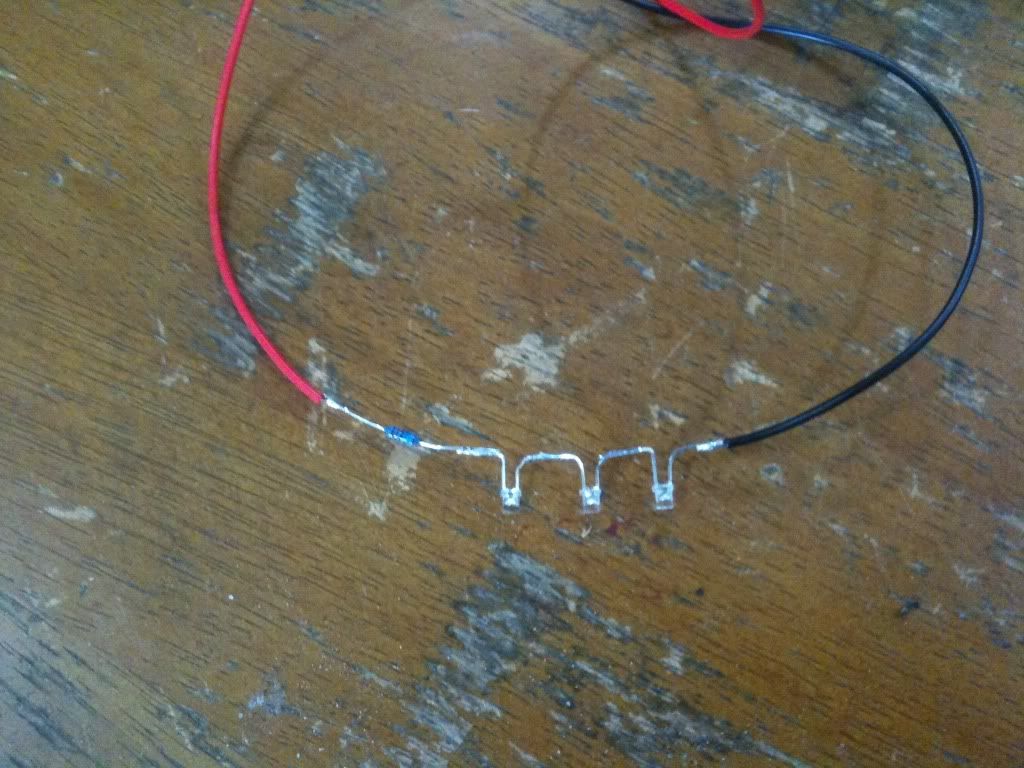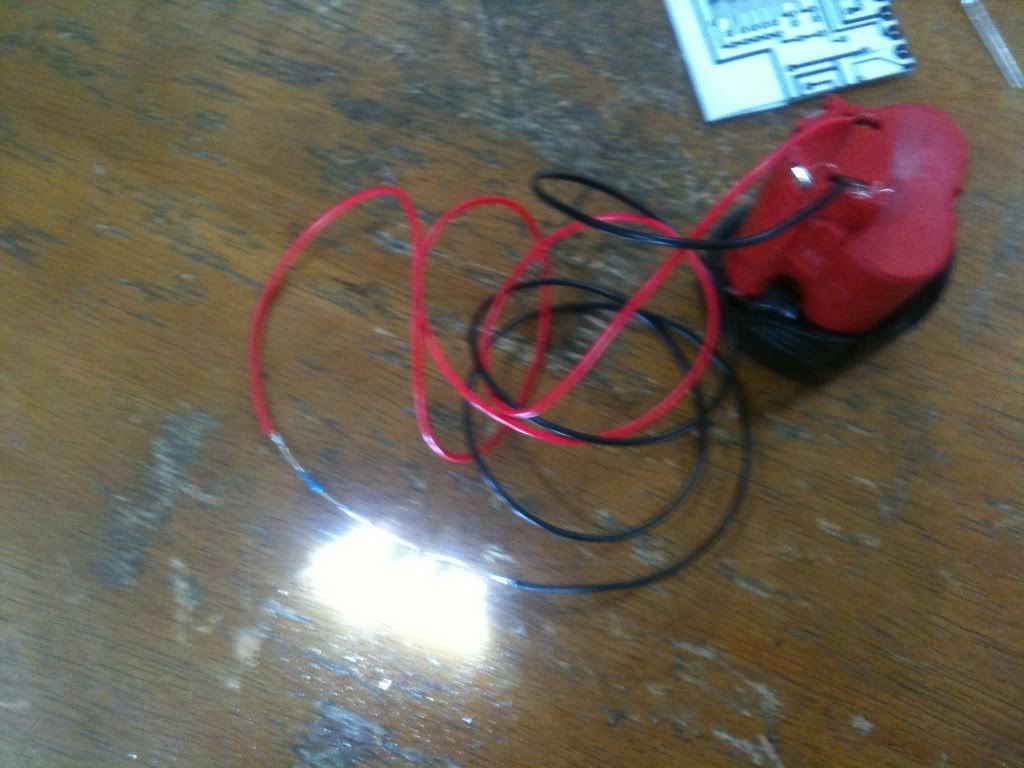 you need to make a few sets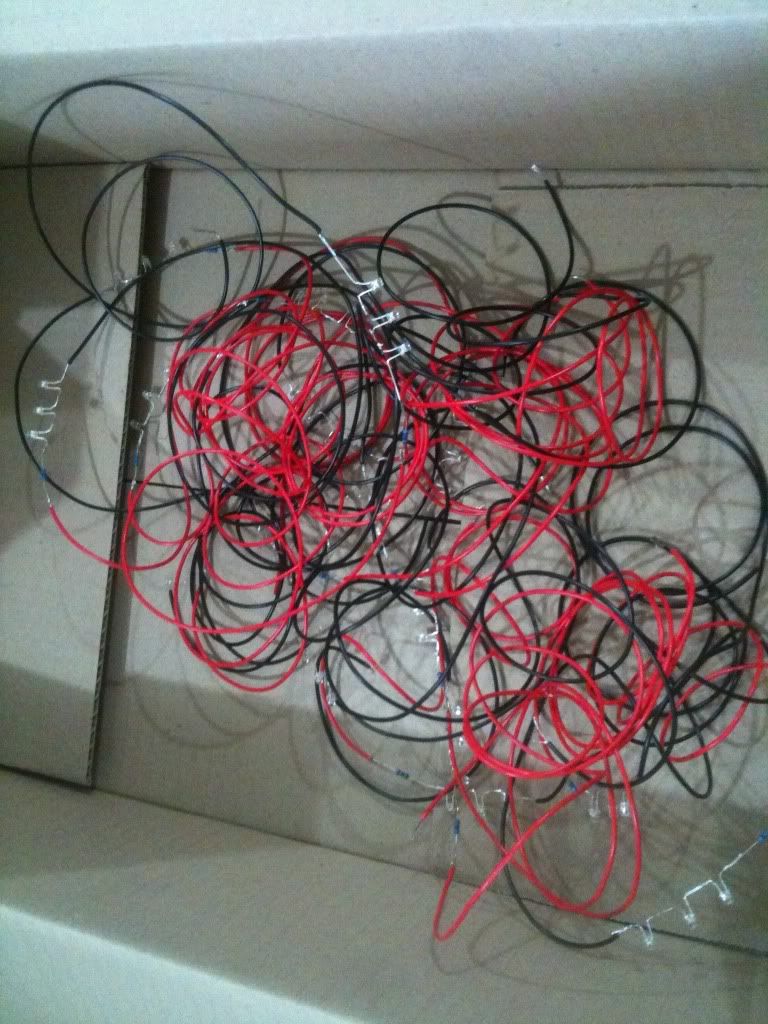 just make sure you have a 12v battery to test each group of leds you make.
once finished use a glue gun to set them in postion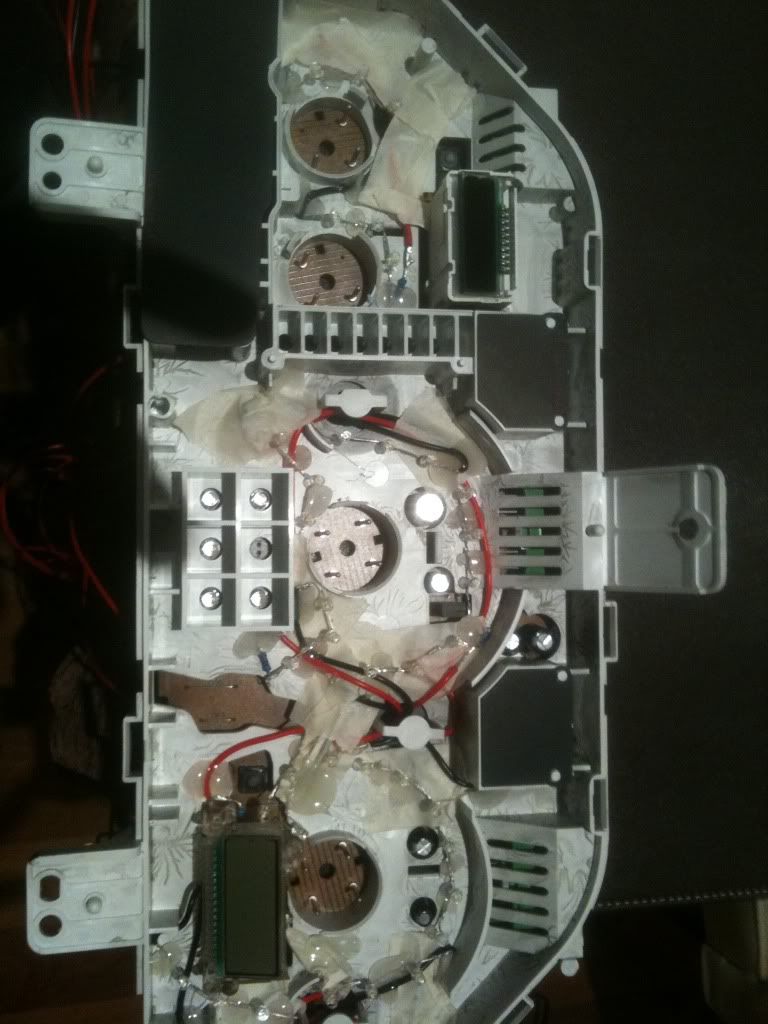 you can run all the cabling through the air holes around the cluster then join them all up leaving just one negative and one positive cable which will connect to your dash lights.
it should look like this when finished.
i also did my boost gauge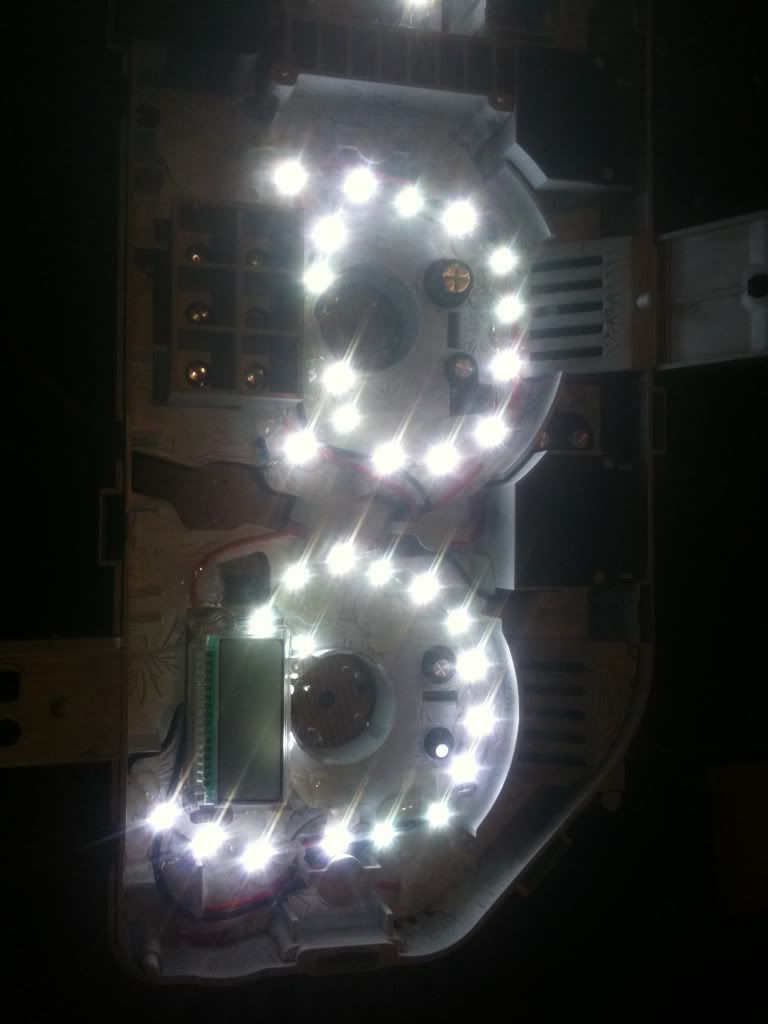 you can also do the same for your center console