Impreza WRX Driver
Posts: 626
Joined: Wed Aug 04, 2010 1:13 pm
Location: Shhh im hiding
Contact:
done 300kph yet?
Regards

Your Mum
---
Wow
I want that one!
Blue MY02 STi
Former Red MY03 WRX
---
Hey guys.....no, I don't do things in halves! I'm hardcore and love to be a little bit different!:)
And yes, the pics don't do it justice. It looks great when daylight hits it. This is the old colour scheme (although I did keep the bodywork and painted a second set in white), so I can return it to stock if I ever choose: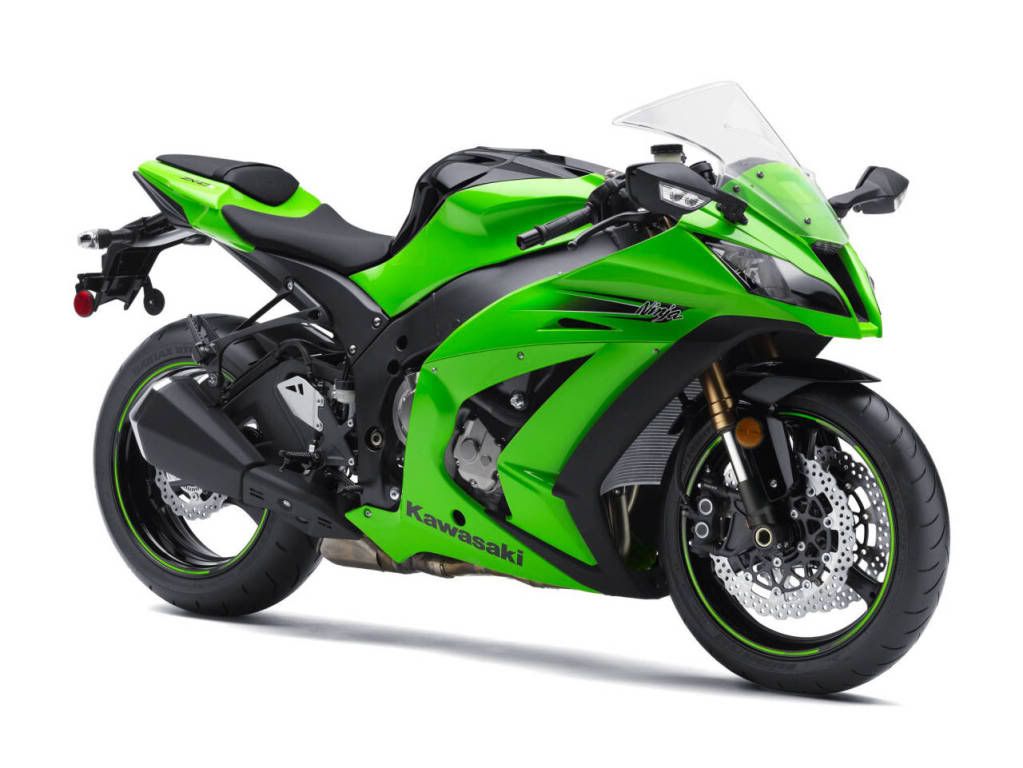 Haven't done 300kmh yet on it, and honestly, I don't plan to. I like my licence in my wallet, not sitting in a drawer at VicRoads.
No trouble with the exhaust. I kept the boom box/cat on there and it's not loud. My Akrapovic is a 'street legal' version with a printed statement of conformity. Also, no trouble with the fender eliminator. Kev....do you have any details of this blitz? How long is it for, and is it for certain areas of the entire Melbourne metro?
So, last week, I was prepping the decals for the sign shop, and I logged in to the ZX-10 forum to find somebody had posted a pic from Kawasaki PR of the forthcoming 2012 ZX-10R. I really liked the decal design so I decided to do the same thing for my bike.
As the 2011 'ZX-10R' logo doesn't exist anywhere electronically on the web that I could find in an EPS format file, I created it from scratch on my pc, then resized it and converted it to an outline to make the 2012 logo. I also created the '1000' decal artwork on the tail. I had the decals made by a localsign shop, prepped the tank and then I sprayed on the logo with a stencil mask and re coated the tank in matt clearcoat. I think it looks stunning!
Anyways, you be the judge....
PS. Yes, the double bubble screen is going! I love the shade but not the shape. I will spray tinted clearcoat onto the stock screen and refit that.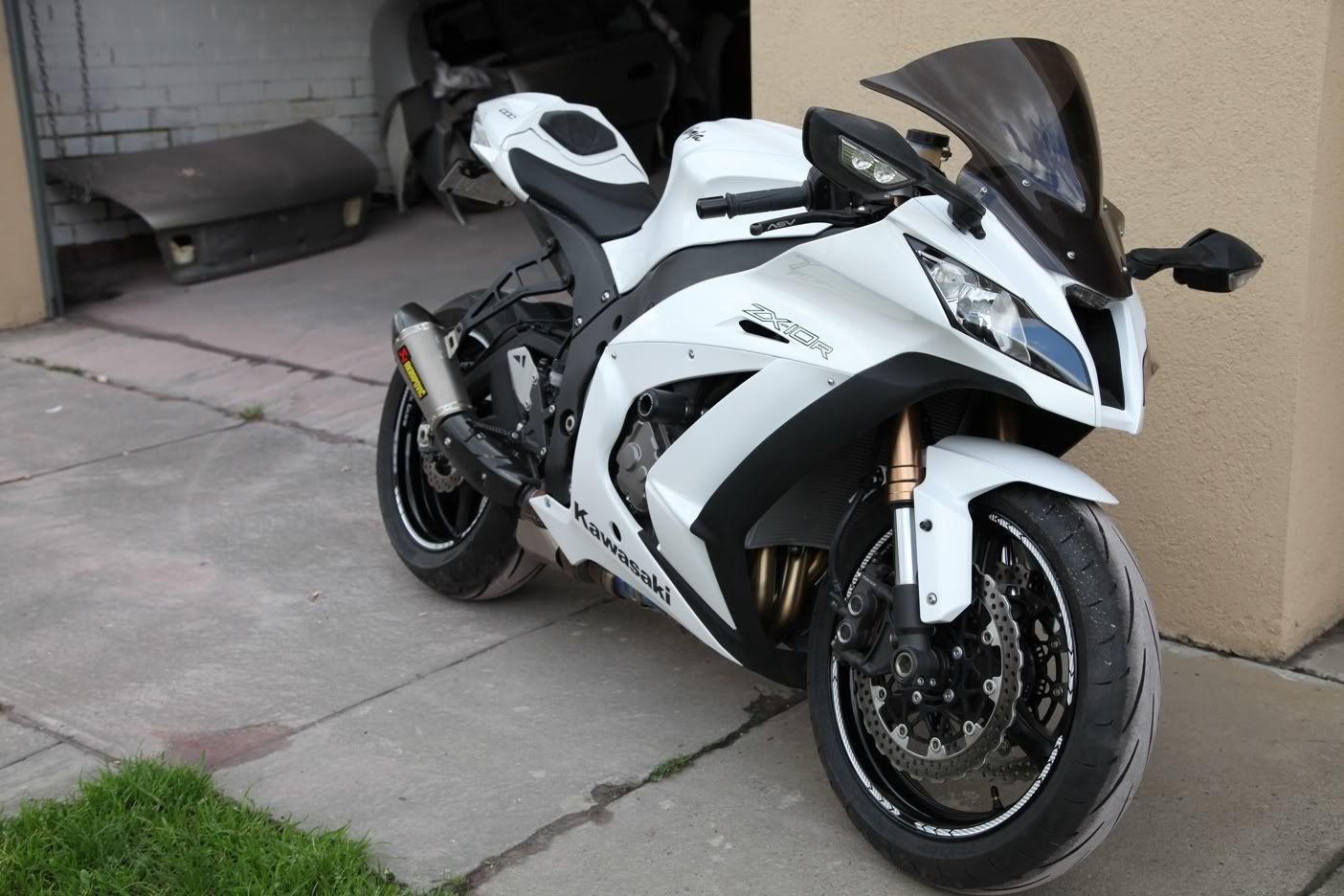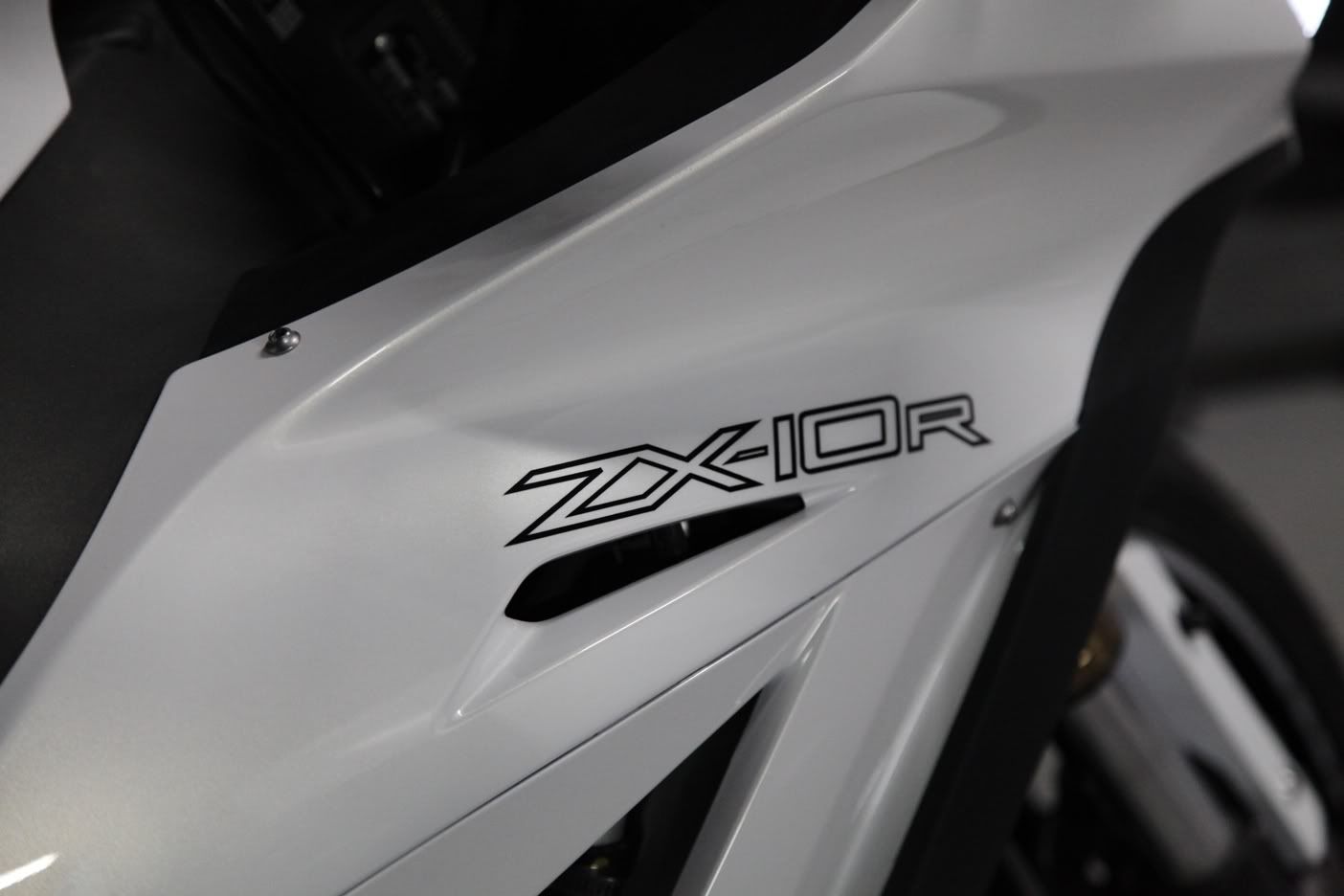 Paintwerks.com.au
Accident repairs -- Restorations -- Spray painting
PPG Authorised Refinisher
Seetal LowBake Spraybooth for hire
9a Ebden Street, Moorabbin VIC 3189
(03) 9555.4555
M-F 9.00am-6.00pm
---
Looks heaps better with the decals.
---
Impreza 22B Driver
Posts: 2175
Joined: Fri Oct 24, 2003 9:25 am
muzza wrote:Looks heaps better with the decals.
Agreed! Looks good mate.
---
sweeeeet.
I'm sure eventually I'll get to your shop once the Foz's 100% (still some teething issues)... Though it's not quite as impressive as i'd be showing the work to the guy that did it
Will catch u soon mate
'...seek and you will find, knock... and the engine bay must be opened.'
---
How come theres so much uneven wear on the front tyre?
****IF YOU CAN READ THE ABOVE, YOU HAVE GONE TOO FAR****
---
RA-STI wrote:How come theres so much uneven wear on the front tyre?
Not sure what you mean? The tyres only have about 250km of normal street riding on them. For all intensive purposes, I can tell you that they still look like new.
In some pics, there's dust from the shop floor on them. Is that what makes them look unevenly worn to you?
Paintwerks.com.au
Accident repairs -- Restorations -- Spray painting
PPG Authorised Refinisher
Seetal LowBake Spraybooth for hire
9a Ebden Street, Moorabbin VIC 3189
(03) 9555.4555
M-F 9.00am-6.00pm
---
Who is online
Users browsing this forum: No registered users and 1 guest