Here's an October 2011-built Ford FPV F6 that we had in the shop recently.
Some lowlife wretch decided to run a key into both driver's side doors (down to the metal). Needless to say, the owner was heartbroken, but in the end, after the car was completed by us, the owner could not tell any evidence of the repair or difference from the factory finish.
White is an extremely hard colour to paint, and this job required custom colour matching, but the results were nothing short of awesome. Happy campers all-around!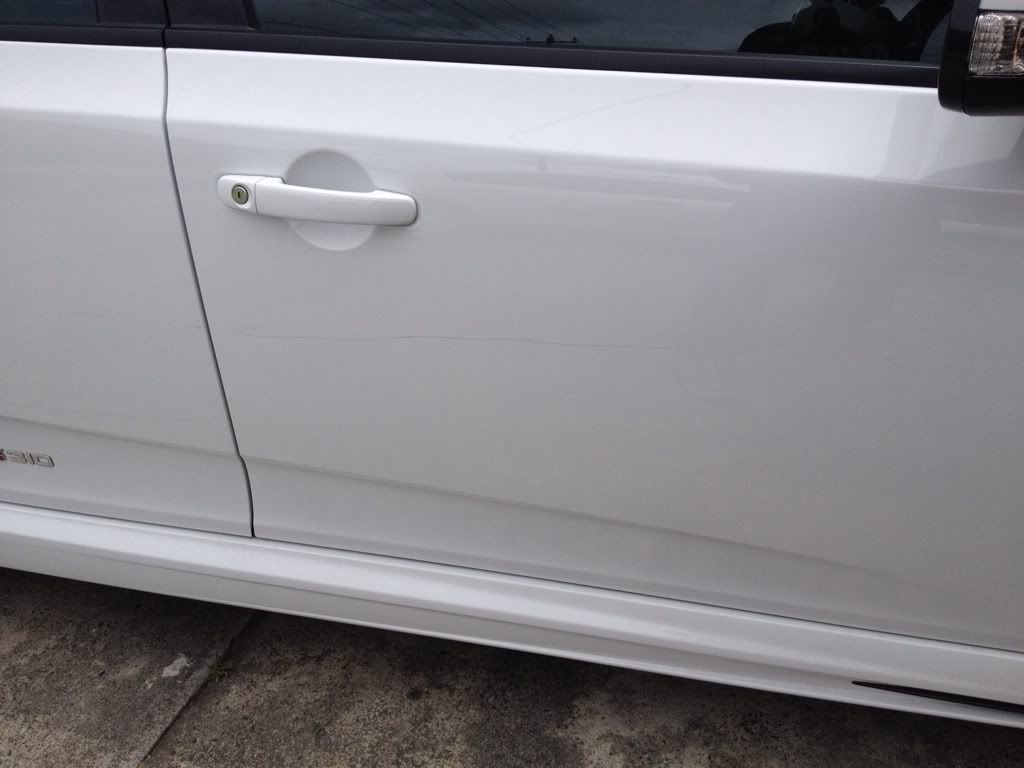 And the completed shots: