Bahco Tool Kits - 94 Peice
The Bahco 94 Piece tool kit is the perfect track day tool solution, its compact, organised and comprehensive enough to get you through the majority of last minute repairs. It includes a range of 1/2inch, 1/4inch sockets and drives, as well as flex head and regular spanners. Bahco is a premium tool manufacturer and have an unconditional lifetime warranty to back up their name.
RRP $269 April Introductory offer $249

GS610 Brake Fluid and Martini Octane Boost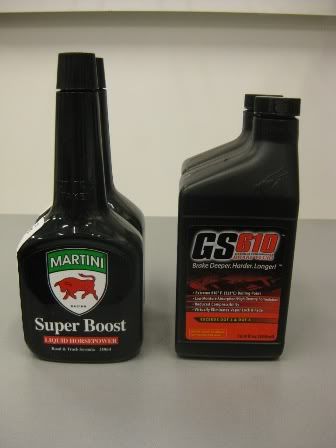 GS610 will give you an incredible improvement in pedal feel and vastly improve brake fade. Bleeding brakes in between races is a thing of the past as is draining the fluid and refilling repeatedly as with some silicone race fluids.
Tachnical: GS610™ has a maximum tested Dry Boil Point or Equilibrium Reflux Boiling Point (ERBP) of 626°F (330°C) with a Wet Boiling Point or Equilibrium Reflux Boiling Point (Wet ERBP) of 417°F (214°C). (Its a racing fluid with a very high boiling point)
RRP $39 APRIL SPECIAL $30
Martini Octane Boost will increase RON by up to 5 numbers: 91.5 Unleaded + Super Boost = 96.5. Provides added protection from pre-ignition and detonation and produces more power and torque by minimizing overheating and excessive wear.
RRP $20.25 APRIL SPECIAL $15
Indy 2 Boot Clearance
The new Indy 3 boot is here, so we need to get rid our old indy 2 stock. The indy 3 has a Mid cut style, rich suede outer with Nomex lining, and a moulded sole for better grip. Ideal for rally, open wheel or drag racing. Complies with FIA 8856 – 2000 standard.
SIZES AVAIABLE 42 RED, 46 BLUE, 46 BLACK, 43 BLACK, 42 BLACK X2
RRP $235 CLEARANCE PRICE $135